Giving your roof a new look is simple
Even after many years of protecting your home, many roofs are still in good structural condition but are probably looking a bit worn and tired.
Whether you're thinking of selling your home, or just want to refresh the look and feel of your roof, we recommend you consider repainting your roof.
For a fraction of the cost of a new roof, repainting can create a transformed look that will add curb appeal and value to your property.
Our roof contractor team use a range of techniques and tools to repaint your roof, and use and recommend NU Tech paints that come in a range of colours to suit your look and style.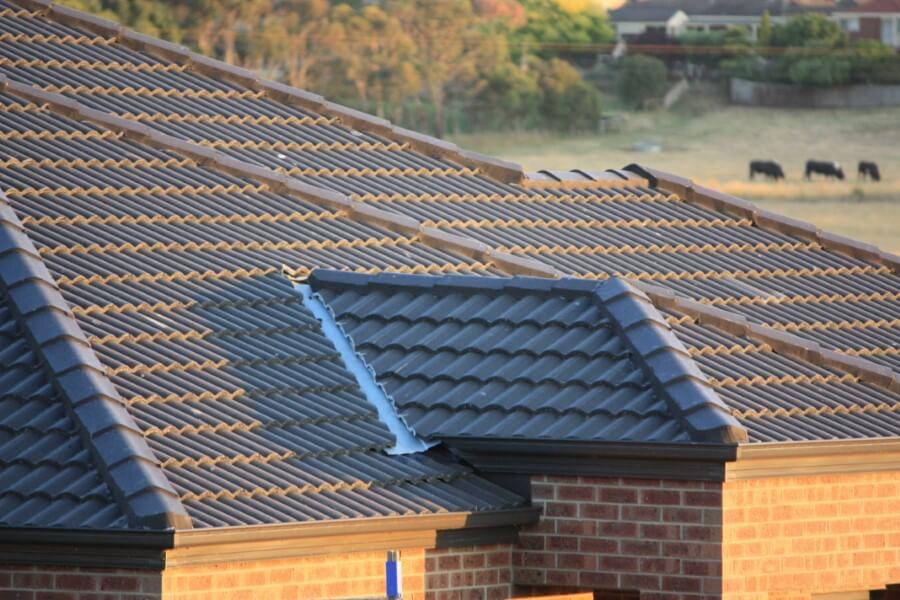 We'll start by completely pressure washing your roof, before applying two coats of NU Tech paint for a completely flawless finish.
Re-bedding and pointing your roof will complete the look
While repainting your roof will transform the look of your property, re-bedding and pointing the ridge cappings, hops and tiles will ensure you're adequately protected from the elements.
Re-bedding and pointing your roof helps to prevent leaks and generally improves the overall appearance of a tired looking roof line. Our team uses quality flexible pointing materials, that are colour matched to your roof line, and also offer traditional mouldings for heritage homes.
Repainting, re-bedding and pointing your roof is easy with SunTile Roofing!
To get an obligation and cost free quote to get your roof tiles repainted, re-bedded or pointed, simply give us a call and we'll come over to inspect and assess the work that needs to be done.
Covering Warrnambool, Colac, Terang, Cobden, Koroit, Portland and surrounding areas, the SunTile Roofing team can help you with any roof painting project.
Give our roofing contractor team a call to find out more about our services, or to discuss our roof repainting, re-bedding or pointing services!
Excellent quality work and a very reasonable price and a great bloke to deal with highly recommended excellent job he came to Portland on time and on the day he said he would thank you.

- John Heida